Drainage Contractors, Southern Drain Services began in August 1992, when our founder, Gary, became disillusioned with the drainage company he held a franchise with. He wasn't happy with the way the franchisees were encouraged to overtrade – in other words – rip the customers off. After many weeks of soul searching, Gary decided to set up his own drainage company whereby a good, reliable and honest service was offered to his clients – a company which charged a fair day's money for a fair day's work! And so Southern Drains was born.
Gary, Our Founder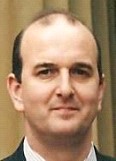 Gary worked long and hard over the years to build up the business from scratch and with the help, support and dedication of his wife, Anne, turned what could have been a personal and financial disaster into a success story.
It was extremely important to Gary to gain a first class reputation as leading Drainage Contractors in Essex – he was not out to make his money and run. His goal was to provide the best drainage service possible with a view to keeping his clients for many years to come.
It was Gary's idea to offer a unique guarantee to his contract clients. The very first of it's kind.
Most other Drainage Contractors offer a very limited guarantee – but Gary believed that if the job was done properly to start with, there would be no reason to be called back in between contract cleans. If, for some reason, there was a recall, Gary offered this totally free of charge for the duration of the contract (subject to non-abuse). This proved to be a very popular feature of our contracts and still stands to this day.
Tragically, Gary died in a road traffic accident in July 2005, leaving his wife, Anne, at the helm.
Fortunately, Anne had been very much involved in the day to day running of the company since day one, so with the assistance of some very good and loyal staff, she has continued to run things and very little has changed since that fateful day in July.
Anne has maintained Gary's values and principals and her aim is to continue to provide the best possible service to our much valued clients. Southern Drain Services Ltd is very much a family business, with Gary and Anne's two children, Kristy and Jack, both working for the company.